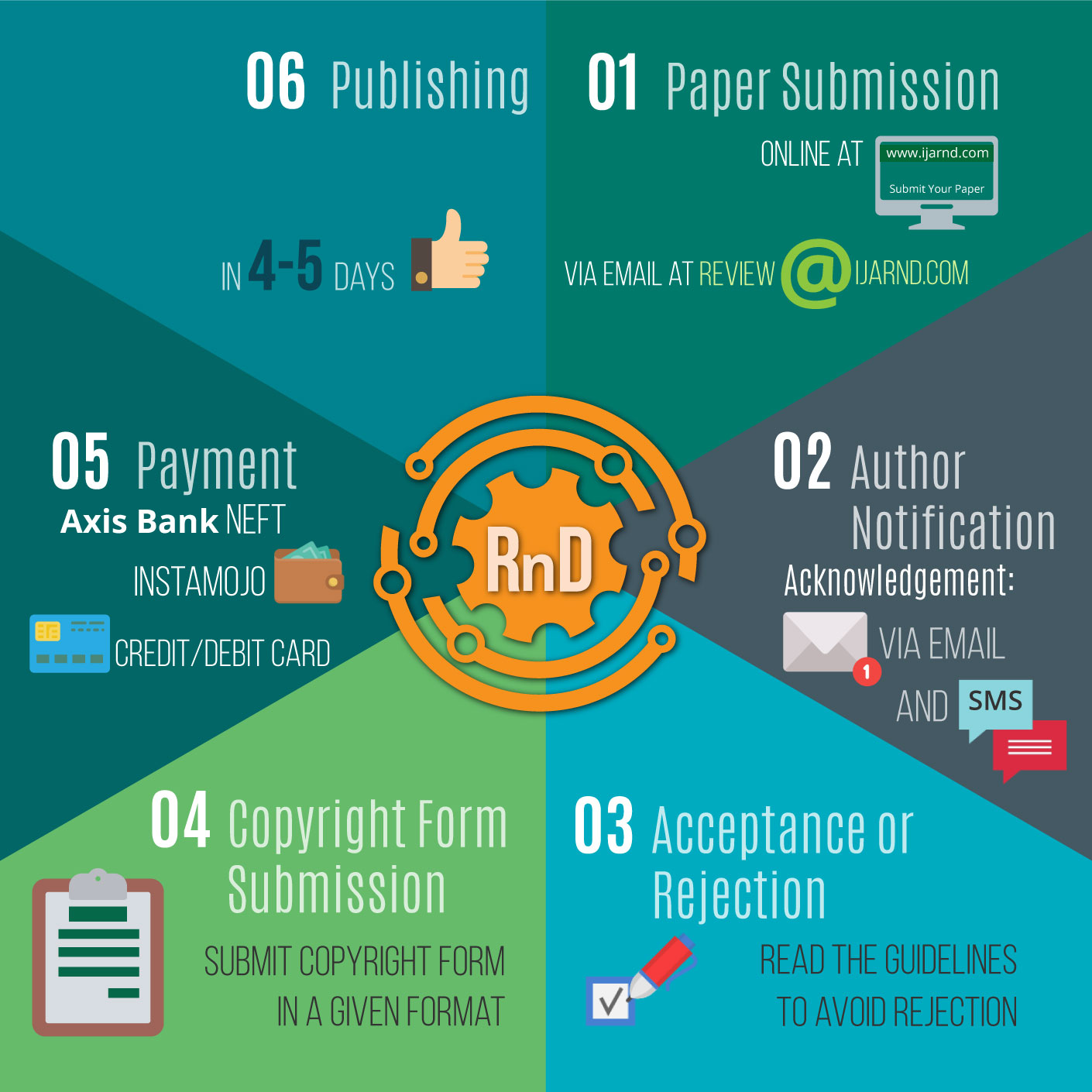 Six Easy Steps
» Paper Submission
There are two methods of paper submission:
» Author Notification
After you have submitted your paper, you will receive an acknowledgement e-mail and SMS (Indian authors only). Once we receive your paper you receive acceptance or rejection mail based on our quick review process.
» Acceptance or Rejection
For acceptance, the paper will be reviewed by the Peer committee i.e, Group of experts on the review committee, only if it fits with the criteria for acceptance, it will be accepted for publication.
Rejection: The paper gets rejected If does not meet the acceptance criteria i.e.
Lack of originality, novelty, significance
Flaws in writing, poorly formulated research questions
Language and spelling errors
Poorly presented visual elements
Unintentional ethical issues, plagiarism
Lack of adherence to journal submission guidelines
Other miscellaneous factors as reviewers deem fit
» Submitting Copyright Form
Please download the copyright form and submit here.
» Payment
IJARnD avails various mode of payments to authors for their convenience:
Direct deposit to the Bank
Pay using the NEFT transfer
Online payment using your net banking/debit/credit card
For more details about the fee structure and to pay online, please click here
» Publishing
When the author has completed all the above prerequisites, the paper will get publish within the time period of 4-5 Days.